Supply Chains
RBA Supply Chain Management
We are in the IT service sector and resells network and system software and hardware of world-famous big brands to provide customers with total ICT solutions in different fields. Currently, we have about 300 collaborative suppliers. The domestic-to-overseas procurement ratio by amount involved is 40:60. We purchase product based on accountability and maintain proactive communication with suppliers to understand the rights and interests and work environments of their employees in order to demonstrate our positive influence in the supply chain.
In 2014, we established the management approach according to the Code of Conduct (CoC) published by Electronic Industry Citizenship Coalition (EICC) to practice the CSR requirements in the CoC together with original manufacturers and suppliers. Since the EICC reorganized as the Responsible Business Alliance (RBA) in 2017, 70% of the top 10 suppliers of the Company have become RBA members. Since then, we have also expanded promotion to suppliers according to five sections (Labor, Health and Safety, Environment, Ethics, and Management Systems) of the new CoC published by RBA to ensure no obstruction of the freedom of association of workers, no use of child labor or forced labor. Apart from responding to international trends, we have also enhanced the CSR, environmental, and OH&S performance of the supply chain.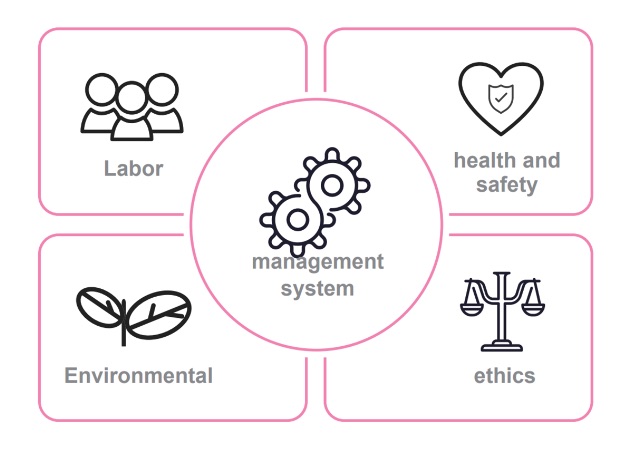 Supplier Selection and Communication
For first-time suppliers, the procurement, product, and financial departments will assess their basic qualifications, including company basic data, financial status, product quality, service and supply capacity, procurement-related contracts or other supplier documents. We already asked in 2022 new suppliers, 54 in total, to submit the Supplier Letter of Undertaking to fulfill the CSR requirement of the RBA CoC, accounting for 100% of all new suppliers for the year; it was the second year in a row that the 100% recovery rate had been fulfilled.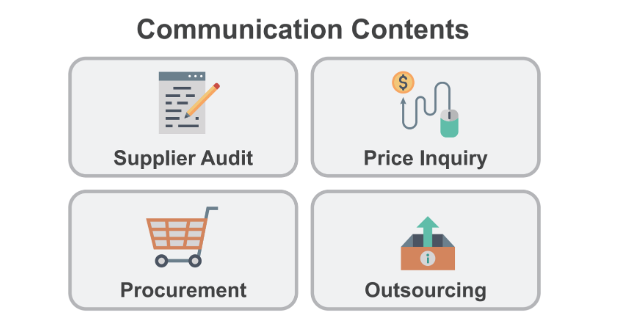 Substantial management measures
Through brand selection and promotion, we ask suppliers to follow the Responsible Business Alliance Code of Conduct and makes sustainability part of their daily supply chain management.
Education and Promotion
Besides the requirement to complete the RBA educational training program for newcomers, the RBA task force communicates the applicable regulations that are updated and provides clarifications to employees internally Periodic. All employees of the MetaAge Group are included to increase the awareness of employees about the overall supply chain ethics and their knowledge of practical risks.
Green Supply Chain
Green Procurement It is our aim to establish a supply chain featuring environmental protection, CSR, labor human rights, OH&S, and sustainable development.
With respect to the CSR aspect in the RBA CoC, we constantly advise suppliers to purchase metals from responsible smelters and avoid using conflict minerals to not indirectly cause labor exploitation, child labor abuse, and ecological damage.
We constantly request suppliers to not supply products listed in the "Prohibited and Restricted Substances for Environmental Management" to comply with the corporate social and environmental responsibility.
As a reseller, we do not engage in actual product manufacturing. Besides ensuring that the products we purchase do not contain hazardous substances, we also constantly promote related concepts to suppliers in the procurement process to ensure the adoption of the concepts of recycling/ remanufacturing/reusing in product design and packaging.
Environmental Impact from Transportation and Operations
We have no transportation fleet and thus cause no significant impact from transportation. We constantly implement energy conservation and carbon reduction measures and lower fuel oil consumption with technology to reduce CO2 emissions. For example, we plan the shortest transportation route to lower fuel oil consumption, combine goods to reduce transportation frequency, minimize packaging sizes to increase transportation volume, and reduce vehicle use frequency to reduce emissions.
Supplier Environmental Certification
All products that MetaAge resells are environmentally certified, including certifications according to international standards such as the Organization for Standardization (ISO), WEEE, RoHS, REACH, and US ENERGY STAR, among others.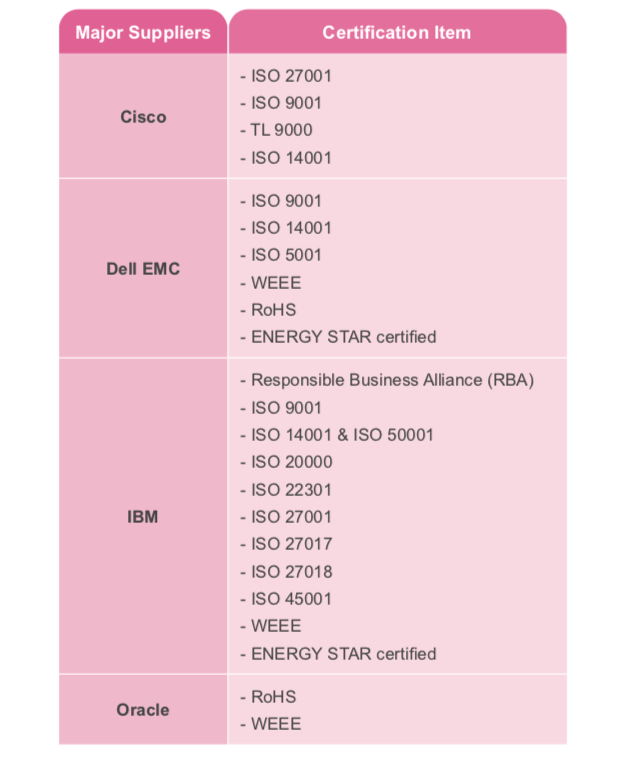 Product Electromagnetic Inspection
All of the primary products that MetaAge resells are tested by the Bureau of Standards, Metrology and Inspection (BSMI), Ministry of Economic Affairs to ensure the safety of products and to preveng low-quality products from entering the domestic market, thereby protecting the safety of consumers.