Risk Management
MetaAge closely monitors possible underlying risks facing the Group. Under the President is the Risk Management Committee (RMC) to be the proactive risk management mechanism that facilitates related units to promptly address risk events through a set of risk management procedures to lower or avoid the impact of risk events and enhance the risk awareness of employees in order to ensure the Company's sustainable operations. MetaAge manages risks through the Risk Management Committee. Besides the existing six major risks, to cope with impacts brought about by climate change, climate and supply chain risks were added in 2022. Under the eight major risk groups are a total of 32 potential risks. Risk factors involving greater impacts are paid greater attention to and countermeasures are developed accordingly through the risk management procedure. Annual risk evaluation and information disclosure are done through this framework accordingly.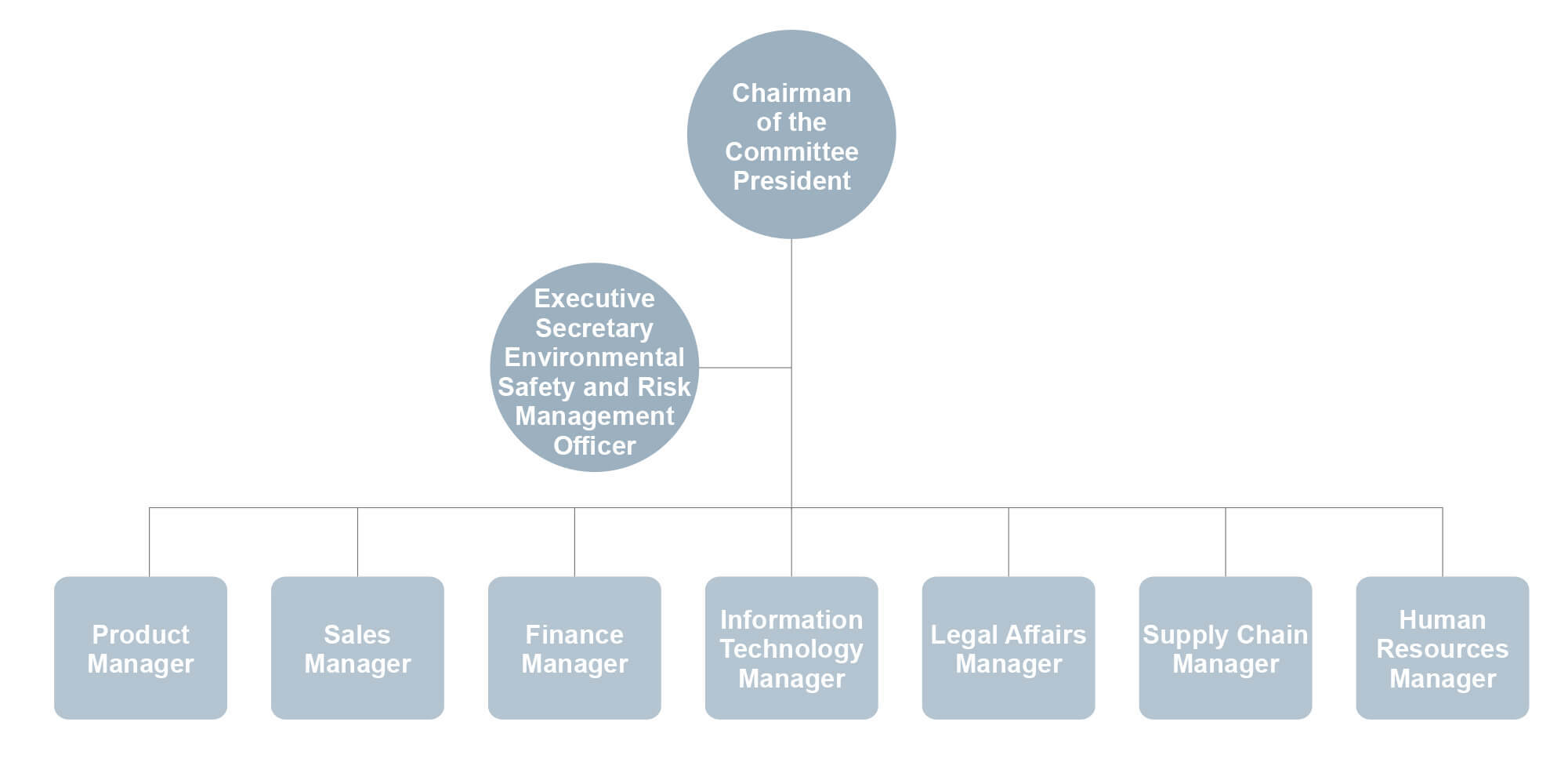 Risk Management Process
Through the risk management process, we identify and assess all inherent risks and develop corresponding countermeasures and management measures to lower or avoid any potential impact caused by risk events.
Establish a risk management environment: MetaAge establishes a risk management committee to actively understand and supervise various risks that may be faced by the current business scope.
Carry out risk identification: The MetaAge Risk Management Committee sets risk assessment standards, and then each department identifies various risks in its business according to the risk assessment standards.
Evaluate all potential risks: The risk management committee evaluates all potential risks identified, according to their risk impact level, possible occurrence probability and risk tolerance, to evaluate the risk treatment level.
Develop coping strategies and measures: After identifying and evaluating all potential risks, develop and implement risk treatment strategies and specific management measures.
Supervision and review: The risk management committee is responsible for the supervision of risk management, and the board of directors of MetaAge confirms the effectiveness of the implementation of the risk management policy by reviewing the risk management report.
Internal and external communication and negotiation: MetaAge establishes an effective communication channel in the risk management system, so that internal and external risk-related information can be identified and grasped in a timely manner.
Risk Assessment Accomplishments
The company formally established the risk management committee on August 5, 2011, and held the first risk management initiation meeting on November 29 of the same year. After diversified cross-unit discussions, the company's annual risk radar chart and annual In the first quarter, report to the board of directors on the events and business related to the operation of the company's risk management committee, including risk categories, potential risks, impact on corporate profits and losses, risk tolerance, response strategies, and risk control measures taken.
Potential Risks and Countermeasures
The Risk Management Committee of MetaAge compiles risk checkup items sorted out by respective units after discussions, including risk category, potential risks, impacts on corporate gains and losses, and response strategies as well as risk control measures adopted.